You are here:  
Home
Fundraising & Donations
Main Docs

About Docs
Thank You
Our Supporters
SMWCRT is grateful to the following organisations and businesses for their continued support. Click a logo to visit them
34SP.COM Very generously assist the SMWCRT by hosting this website.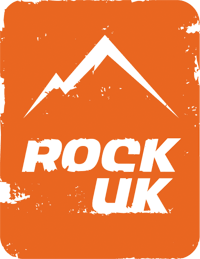 Rock UK at Trelewis have assisted the SMWCRT by allowing us to conduct pitch training sessions at their indoor climbing centre.  
Buffwear have generously donated clothing to the Team.
Dan yr Ogof Show Caves have continued to provide the SMWCRT with excellent support over the years, whether it be making financial donations to the Team, or by allowing us to hold Team training sessions and social functions within the caves.   
Thankyou for your donation. We really appreciate it.
SMWCRT
List of locations where you can donate to SMWCRT
Jump to region --  Central Beacons --- Cardiff --- Swansea Valley --- Mid Wales --- Outdoor Activity Centres
Cotswold Outdoor - Brecon
Crickhowell Adventure - Brecon
Gibbs Sport - Brecon
Millets - Brecon
The New Inn - Ystradfellte
The Harp - Glasbury
The Britannia - Crickhowell
Cotswold Outdoor - Cardiff
Ancient Briton - Abercrave
Copper Beech - Abercrave
National Showcaves Centre for Wales - Dan Yr Ogof
Gwyn Arms - Glyntawe
South Wales Caving Club - Penwyllt
Lasswade Hotel
Dulwich College Field Centre
Glasbury House Outdoor Education Centre
Govilon Outdoor Education Centre
Gwent Outdoor Education Centre
Hawk Associates
Maes y Lade Outdoor Education Centre
Pendarren House Outdoor Education Centre
Storey Arms Outdoor Education Centre
Tirabad Residential Education Centre
Animal Rescue
Over the years, South & Mid Wales Cave Rescue Team has amassed a wealth of experience in animal rescues and can be called to rescue both domestic and farm animals.
Using our specialist equipment and training we have rescued animals of all sizes from holes of all sizes. From ducklings stranded in a culvert to a cow which had fallen in a quarry, we have a very good track record.
One of our specialist areas of rescue came about because of the unique nature of the landscape in South Wales Valleys. Over time, old coal tips shift opening up fissures known as "Slip Rifts". A large number of our rescues have been dogs and sheep from these hillside rifts.
Our approach to animal rescue is slightly different to that for rescuing people in that a full assesment is made at the scene of each incident before commiting. It should be noted, however, that although we will not place our members in any undue risk, we are very proud of our record and have, on occasions spent 24 hours completing tricky animal rescues in locations as far apart as the Swansea Valley and Aberystwyth.