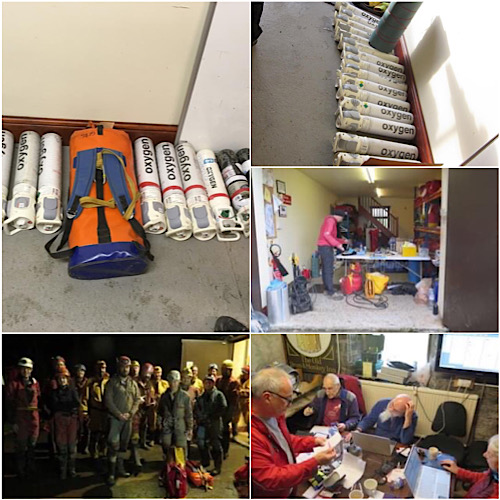 It's been a little over a week since our recent rescue of an injured caver was completed and we have had plenty of time to reflect on the huge effort put in by members of cave rescue teams from across the UK.
Here are some photos showing what happens behind the scenes so that those caring for and evacuating the casualty have what they need when they need it.
-Oxygen bottles (around 30) had to be ferried at regular intervals to the casualty, then carried out once used up. 
-Keeping track of what equipment has been deployed to what location and what still remains ready to be deployed.
-Organising food, drink and bed space for the hundreds of volunteers who helped during the rescue. 
-Coordinating every tiny aspect of the complex 3 day rescue process and all resources from a little room with a laptop, note books and white board. The true heart of any rescue effort.