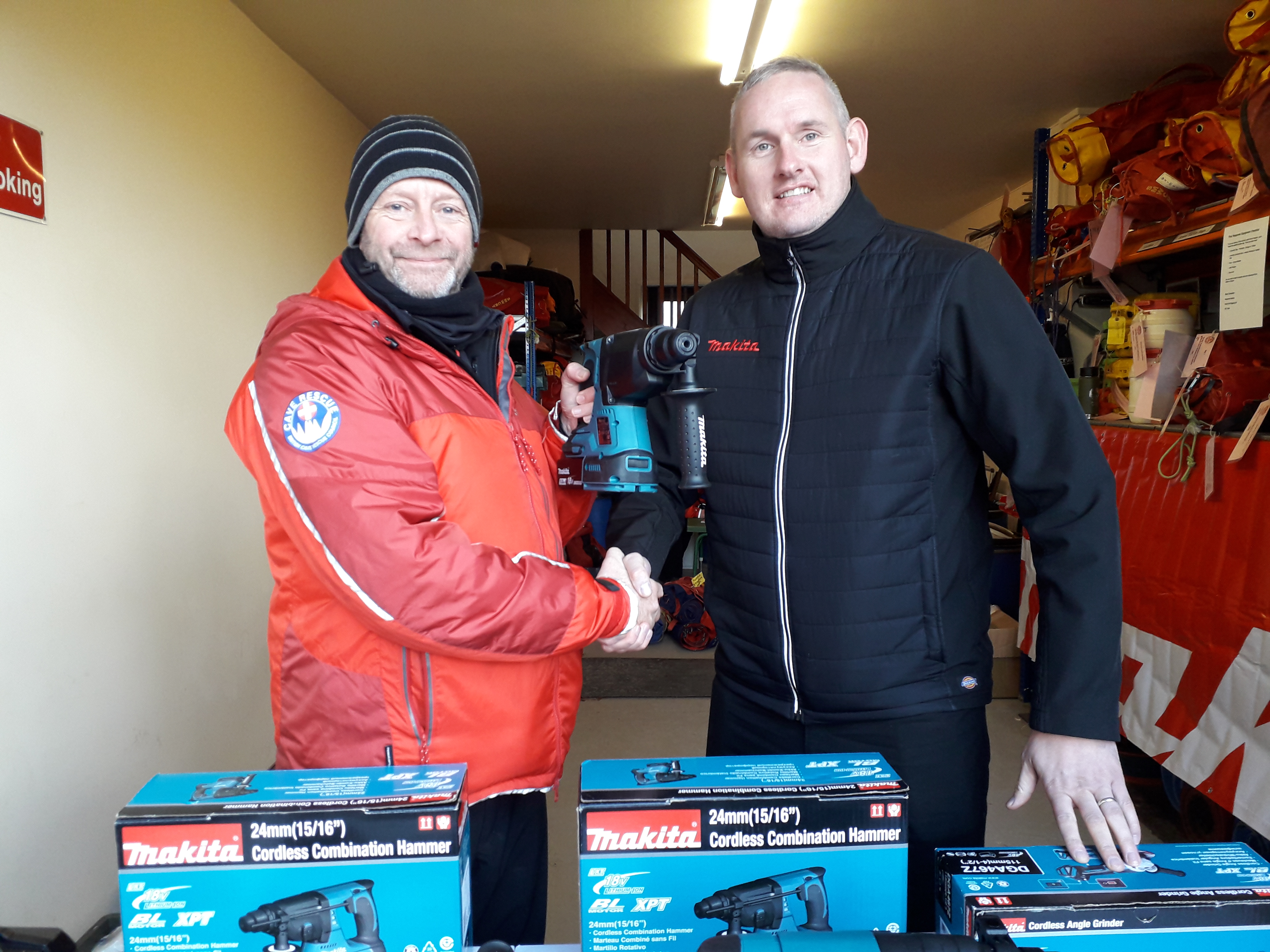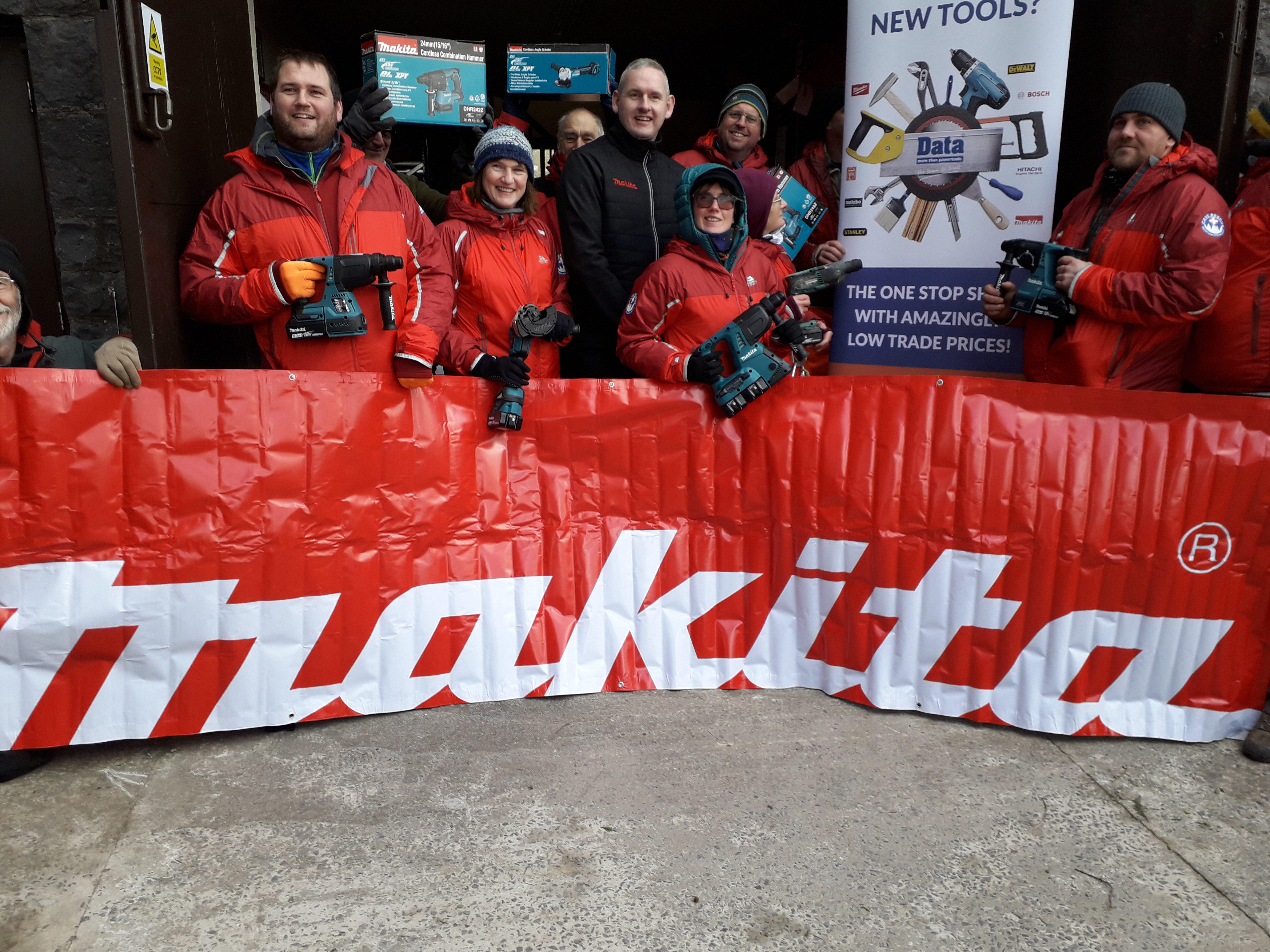 Tim Stringer, National Account Mgr of Data Power Tools Ltd of Cardiff, attended the Team's Rescue debrief and rescue practice at our SWCC Penwyllt depot on Saturday 4th December and made an extremely generous donation of 3 Makita drills, an angle grinder, plus several batteries for the tools.
People at Data Power Tools Ltd saw the extensive TV News coverage of our recent 3 day cave rescue in Ogof Ffynnon Ddu and decided to help us in an immensely generous way. The equipment they have given us will greatly help us when it comes to drilling holes in solid cave walls when we need to place safety anchors for hauling stretchers up pitches, or for breaking rock to widen passages to allow a stretcher loaded with a casualty to pass through. The drills will also come in extremely useful when widening passages when rescuing inquisitive dogs that have explored beyond their abilities in some of the mine features we are asked to rescue them from! 
The SMWCRT is hugely grateful to both Data Power Tools Ltd and Makita UK.